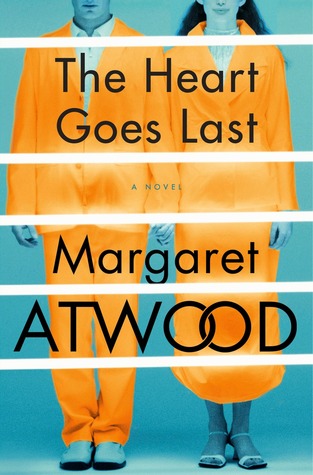 Title: The Heart Goes Last
Author:  Margaret Atwood
Rating: 3/5 stars
Series? No
---
Note: I received this book from Allen & Unwin in exchange for an honest review.
It's been a really long time since my last Margaret Atwood book (The Handmaid's Tale) – this one is completely different from my previous experience. In fact, the book is so wacky, high on both sex and depraved characters, my poor gray brain could barely compute it. But here goes my attempt at a review.
That didn't last though. The happiness. The safeness. The now.
The book follows Charmaine and Stan, who inhabits a near-future where social order has collapsed due to some sort of economic crisis. Like many others, Stan is left jobless – while Charmaine's gig as a waitress is barely covering their coffee bills, let alone rent. When we meet them, the married couple has been living in their cars for months, in constant fear of vandals and rapists and thugs and worse. Needless to say, when they are recruited by Consilience to become test subjects for an outlandish social experiment, the two jump at the chance to sleep in a real bed once more. All they have to do in exchange for their new life is to live in prison every alternate month. Continue reading "Book Review: The Heart Goes Last" →