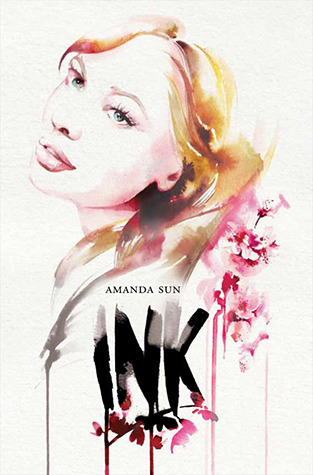 Title: Ink
Author: Amanda Sun
Series? Yes. 1 of 3.
Rating: 2/5 stars
---
Note: This is a pre-scheduled post. I am currently on holiday. Apologies for delays in commenting back!
Reading this book was like watching a checklist of of i) preconceptions of Japan via anime/J-drama and ii) a stereotypical paranormal romance. There's very little here that's innovative, although I did enjoy the incorportation of Shinto mythology and religious ideals in the text.
The plot of this book is nothing to write home about, you've seen it a dozen times before if you've read YA Paranormal romance in their heydays of 2008-2010. Except, of course, it's set in Shizuoka. There's an ordinary girl who doesn't quite fit in, and a handsome and mysterious boy who's more than he seems. They fall inexplicably in love, though there's very little interactions leading up to these undying declarations. Throw in a flimsy reason to keep them apart, some unrepentant baddies, and a ex-girlfriend – there's your recipe to a run-of-the-mill story. Continue reading "Japan Blog Series – Book Review: Ink by Amanda Sun" →