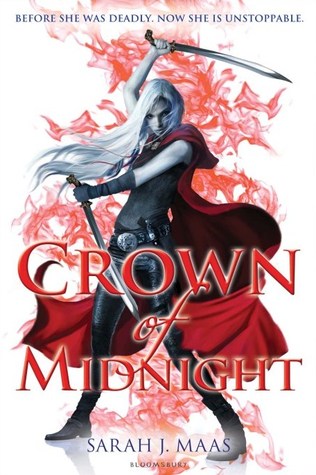 Title: Crown of Midnight
Author: Sarah J Maas
Rating: 4/5
Series? Yes, 2 of 6!
---
Well, this is super awkward because the last time I mentioned Throne of Glass in a blog post, it was to rail on how disappointed I was.  I marathoned the next 3 books over the last 2 weeks and let me eat my words. Never judge a series by its first books, guys. I am a verified fangirl of Celaena & co. In fact, I declare this week to be THRONE OF GLASS WEEK! on the blog 😀
Let be rave on about the ways in which Crown of Midnight was superior in EVERY way to Throne of Glass.